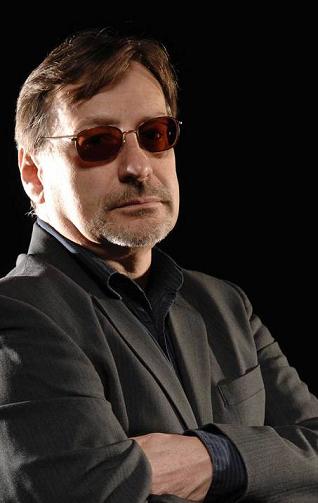 (New Brunswick, NJ) -- State Theatre presents Southside Johnny and the Asbury Jukes on Saturday, March 22, 2014 at 8pm in their State Theatre debut! Loaded with the driving sound of the legendary Jukes horn section, Southside Johnny and the Asbury Jukes expound their signature Jersey Shore sound with their high-energy shows and no-holds-barred songs including I Dont Wanna Go Home," "Havin' a Party," Talk to Me," and This Time Its For Real." Tickets range from $35-65.
Southside Johnny and the Asbury Jukes first achieved prominence in the mid-1970s, emerging from the same New Jersey Shore music scene as his now legendary contemporary and friend Bruce Springsteen. Southsides first three albums, I Dont Want To Go Home, This Time Its for Real, and Hearts of Stone, were produced by band co-founder Steven Van Zandt (E Street Band, The Sopranos), and largely featured songs written by Van Zandt and/or Springsteen. The Van Zandt-written I Dont Want To Go Home" became Southsides signature song, an evocative mixture of horn-based melodic riffs and sentimental lyrics.
For tickets or more information, call the State Theatre ticket office at 732-246-SHOW (7469), or visit us online at www.StateTheatreNJ.org . The State Theatre ticket office, located at 15 Livingston Ave, New Brunswick NJ, is open Monday, Tuesday, Thursday, Friday, 10am to 6pm; Wednesday 11am to 7pm; Saturday 1pm to 5pm; and at least three hours prior to curtain on performance dates unless otherwise specified. For information on group outings and discounts, call 732-247-7200, ext. 517. Some additional ticket and transaction fees may apply.
State Theatre, a premier nonprofit venue for the performing arts and entertainment. The theater exists to enrich peoples lives, contribute to a vital urban environment, and build future audiences by presenting the finest performing artists and entertainers and fostering lifetime appreciation for the performing arts through education. The State Theatres programs are made possible, in part, by funding from the New Jersey State Council on the Arts/Department of State, a Partner Agency of the National Endowment for the Arts, and contributions from numerous corporations, foundations, and individuals. The Heldrich is the official hotel of the State Theatre. Magic 98.3 is the official radio station of the State Theatre. The Star-Ledger is the official newspaper of the State Theatre. United is the official airline of the State Theatre.