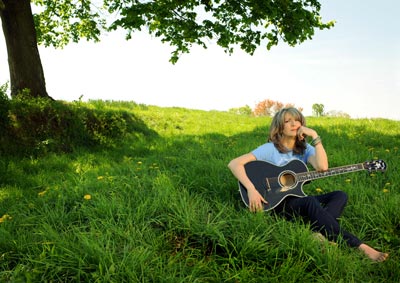 (Newton, NJ) -- Grammy award-winner Kathy Mattea will perform at the Newton Theatre on Sunday, March 30th, 2014.
APPALACHIAN: of a wild and beautiful mountain land, a genre of distinctly American music, and for many, the deep roots of family. For Kathy Mattea, it also represents an essential piece of her musical education and heritage.
Calling Me Home is Kathy's new release on Sugar Hill Records, co-produced with multi-Grammy-winner Gary Paczosa. It's a collection of songs that celebrates the Appalachian culture of her native West Virginia, and expands the vocabulary of acoustic roots music that has always served as her artistic center.
Kathy has gathered songs and stories of bravery, pride and grief that further define and describe the life and times of her home place. 2008's Grammy nominated COAL was her first step to discovering this vast and rich genre of music that producer Marty Stuart allowed was "in her blood," taking her back to the lore of family stories and to her place and her people.
Kathy's concerts present her new and most recent material alongside her Top 20 radio hits, from the signature ballad Where've You Been? to the bluesy 455 Rocket to the iconic Eighteen Wheels and a Dozen Roses. Long known as an impeccable songcatcher, her 17 albums are woven through with bluegrass, gospel, and Celtic influences, and have garnered multiple CMA, ACM, and Grammy Awards.
Increasingly in demand as a public speaker, Kathy regularly presents keynotes and educational programs at colleges and civic venues across the country, both as a stand-alone and in conjunction with concert appearances. Her long history of activism has led Kathy to bring public attention to several current environmental issues, including climate change and some mining practices in her native Appalachia.
Tickets for Kathy Mattea are $44.00 for Premium seating, $39.00 for the Orchestra and $34.00 for the Balcony. Tickets for this performance will go on sale on Friday, November 8th at 11:00 am. Purchase tickets by visiting www.thenewtontheatre.com or contact the Box Office at 973-383-3700.
The historic Newton Theatre, located at 234 Spring Street in Newton, NJ, was founded in 1924. Revitalized and fully renovated, Sussex County's premier entertainment venue reopened in 2011 as a 605 seat capacity live performing arts center. With it's rich history and diverse programming The Newton Theatre is essential to the buoyancy of New Jersey's Skylands region. More information about The Newton Theatre may be found by calling 973-383-3700 or by visiting its website at www.TheNewtonTheatre.com .