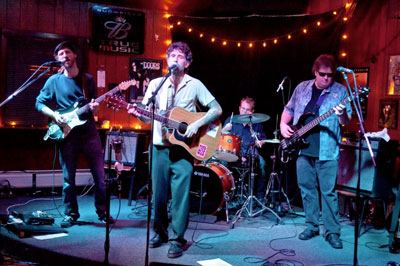 (MONTCLAIR, NJ) -- On Friday November 1st at 830 PM The Porchistas are throwing a Halloween Bash & three band concert at North Jersey's most welcoming music room, Tierneys Tavern, 138 Valley Road in Montclair. There will be a dance contest and a costume contest with merch basket prizes from all three bands. Advanced tickets, $10, are for sale at Tierneys Tavern or you can buy them online here: http://theporchistas.bandcamp.com/merch/tickets-for-tierneys-halloween-bash
Bog Iron Bloom - https://soundcloud.com/bog-iron-bloom Best new band - NJ Acoustic Music Awards "They hail from points all across the Garden State, but when the members of art-folk ensemble Bog Iron Bloom come together they create one beautiful sound."
-Alex Beise; Asbury Park Press' "The 66 Sessions"
The Defending Champions - www.thedefendingchampions.com "Breakfast of the Defending Champions" cross-pollinates ska with soul, early Elvis Costello-style pub rock, reggae, swinging New Orleans jazz and a few enthusiastic attempts at Latin music." Tris McCall - The Star Ledger
The Porchistas - www.theporchistas.com ... The Porchistas Live captures the group's abundant charm, elegant harmony vocals, the wit of lead singer Alan Smith's lyrics, and the individual members' accomplished musicianship... " Jim Testa - Jersey Beat