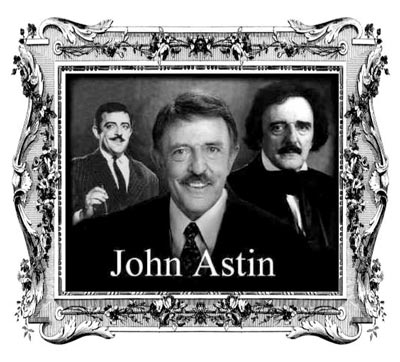 (HOLMDEL, NJ) -- The Holmdel Theatre Company presents "An Evening With John Astin: Gomez Addams, Edgar Allan Poe & Other Suspects" on Friday, October 18, 2013 at Duncan Smith Theatre (36 Crawfords Corner Road in Holmdel, NJ). General admission is $75 per person; a special VIP reception is available for $125 per person.
The show begins at 8:00pm.
Mr. Astin will be performing his one man show to benefit Holmdel Theatre Company in the ongoing "Beat the Beetles" efforts to preserve the theatre's 125-year old historic barn. VIP ticket holders are invited to enjoy a special pre-show reception with Mr. Astin at 6:30pm.

The theatre company's 2013-2014 season will open with "Circle Mirror Transformation" by Annie Baker and directed by Kathy Hendrickson. When a small-town Vermont creative drama class experiments with seemingly harmless "theater games," hearts are quietly broken, and small wars of epic proportions are fought and won. A beautifully crafted comedy in which we see, with hilarious detail and clarity, the antic sadness of a motley quintet. The production runs Friday, November 1 to Saturday, November 16.