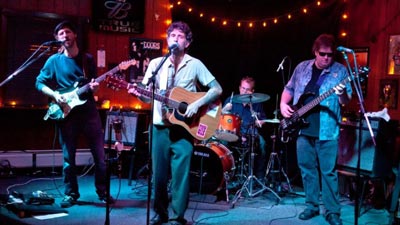 (MONTCLAIR, NJ) -- Montclair's music community helped raise $4,678 for Lamp for Haiti on September 28, 2013 at InsaniTea, a neighborhood tea house owned by Ingrid Sauer at 570 Bloomfield Avenue in Montclair. Performances by The Porchistas, Passing Notes, Terry McCarthy, The Catbirds, and Julio Jean helped spread the word and raise funds for Lamp for Haiti, an organization that provides basic health care in their Cite Soleil health clinic. This year's benefit raised over a thousand dollars more than the fundraiser held at The Van Vleck House a few years ago.

Lamp for Haiti strives to reduce the causes of ill health engaged in water and sanitation projects, support local schools, provide health education and humanitarian aid. The organization plans to establish a womens center in the near future which will combine medical assistance with social services for victims of gender violence (counseling, legal assistance, community-based protection services) and for women in general (education for literacy, vocational training.)

The Lamp for Haiti is a federally recognized 501(c)3 charitable organization qualified to receive tax-deductible contributions. Donations to the Lamp are tax-deductible to the fullest extent of the law. EIN#13-4336539.

Please consider making a donation from their website at http://www.lampforhaiti.org