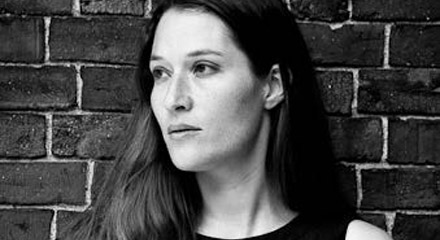 (GLASSBORO, NJ) -- In this era of heightened focus on the turmoil and transformation in the Middle East, Rowan University assistant professor Rebekah Maggor has been awarded two grants to further her work examining the role of theatre and dramatic literature in this area immersed in conflict.Maggor, a member of the Department of Theatre & Dance faculty at the university, is in the midst of two different projects which have been honored by the National Endowment for the Arts and the Fulbright Middle East and North Africa Regional Research Program.

"One of the most powerful influences on my work as a theatre artist has been my ongoing study and engagement with the cultures and languages of the Middle East," Maggor says. "I am very honored to receive this kind of recognition."

The NEA grant supports an anthology of new Egyptian plays entitled Tahrir Plays and Performance Texts from the Egyptian Revolution. Collaborating with linguist Mohammed Albakry, Maggor is editing, translating, and writing the introduction for this collection, which will be part of the In Performance series published by Seagull Books and distributed by the University of Chicago Press. The plays respond to and reflect on a period of social and political change in Egypt before, during, and following the January 2011 revolution, offering a diversity of perspectives on the unfolding events.

Her second project, which earned a Fulbright grant, focuses on contemporary Palestinian theatre, allowing Maggor to work with Palestinian artists and scholars in both Israel and in the West Bank. For the first part of her project, Maggor will lead (together with playwright and scholar Dr. Mas'ud Hamdan) a seminar on the history of Palestinian theatre at the University of Haifa. In the second part, she will work with Artistic Director George Ibrahim as well as the artists, drama faculty, and students at Al-Kasaba Theatre in Ramallah in the West Bank, teaching voice and speech techniques from the U.S. and adapting them to Arabic and non-Western theatre traditions.

"I believe it's crucial to expose our students to international perspectives," Maggor notes when talking about applying her research to the university classroom, and praises her colleagues and the atmosphere here that has helped fuel her efforts. "Rowan's Department of Theatre & Dance is one of the most cutting-edge, passionate, rigorous, and exciting departments in the country."

Maggor is a playwright, translator, director, actress, and voice and speech specialist. She received her M.F.A. from the Moscow Art Theatre and certificate in advanced theatre training from the American Repertory Theater Institute at Harvard University. She earned her B.A. from Columbia University and studied Arabic at Alexandria University in Egypt. She has received commissions and fellowships from the Radcliffe Institute, Huntington Playwriting Fellows, the Catalyst Collaborative @ M.I.T., the Foundation for Jewish Culture, and the Middle Eastern Theater Project. As an actress she has worked with directors Robert Woodruff, Peter Sellers, Andrei Serban, Anne Bogart, Jnos Szsz and others. She is an Associate Editor of the International Dialects of English Archive and an Associate Teacher of Fitzmaurice Voicework. Maggor was founding director of the Derek Bok Center's Program in Speaking and Learning at Harvard University. She has taught at Harvard University and Vanderbilt University.