By Rosemary Conte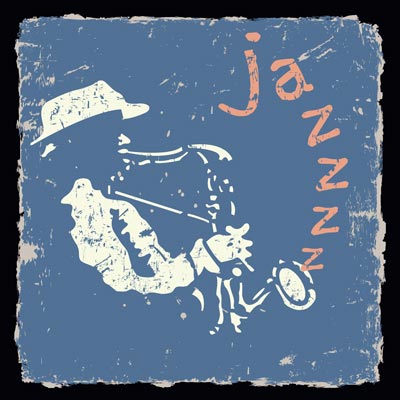 With the proliferation of tribute bands from the Beatles to Frank Zappa, audiences in NJ and the Metro Area can be taken back in time any day of the week. Who doesn't enjoy the mental re-living of youthful romantic moments and the sonic energy of "back in the day?"
It's awe inspiring to see a period show like Glen Burtnik's tributes to John Lennon, The Who, and Summer of Love, for instance. As lovers of classic rock we want it to be note for note, authentically performed. We're amazed at the musicians' ability to create live, the material that came out of recording studios decades ago. We want all the parts, pieces, shadings, and energy to be there. A tribute audience may not be able to imagine the labor that goes into the transcribing of music and weeks of rehearsals required for a production that faithfully represents the songs of an era. And only the most proficient musicians can pull it off. Contrast that with a live jazz performance and you go 180 in the other direction!
The way of thinking, the language, the jargon in jazz and rock, the preparation and the execution of the music are very different. Here's a minor observation. In pop and rock, we refer to songs; in jazz, we call them tunes. (And in the classical realm they're called pieces.)
Different ways of talking about the same thing. That's similar to various religions.
Pop and rock will please a crowd because it plays to the familiarity of songs and a standard way of performing them. In jazz, however, originality in performance is what impresses. Jazz musicians are expected to re-interpret a tune. So, while the classic rock tribute band nails the difficult and exciting kick off to a song, first thing a jazz player will do is take his tune apart. It's called re-harmonization. Revising the melody or chords adds interest and variety.
When you see a Janice Joplin tribute show, you want to hear a close approximation of Joplin's singing. It's what you look and listen for. When a fan goes to listen to a jazz singer, he or she wants to hear a new interpretation of a song. Both styles take great skill.
In the world of jazz, repeating a familiar riff, run, or a common way of navigating a tune would be called cliché. An accomplished jazz player doesn't play clichés. Yet, in rock, the cliché is the way. The context determines if a cliché is good or bad!
What is it about jazz that is so off-putting to some? Some people say jazz is too cerebral, inaccessible, and people shouldn't have to work so hard to understand what they're hearing. Granted, at the Jersey Shore where I live, you don't hear people calling the music of Thelonious Monk, Miles Davis or Ella Fitzgerald the soundtrack of their youth; but with a little bit of coaching on how to listen to jazz, people can realize a new awareness of and appreciation for the spontaneous creativity that is jazz.
On October 18, I invited an audience inside the performance of an unrehearsed program of jazz by myself and three musicians on piano, bass and drums. Wait, what? A concert and no rehearsal? I'm not implying that all jazz performances should be unrehearsed. But this one was designed to demonstrate the essence of jazz.
First of all, don't try this with anything but excellent and very experienced musicians and singers. What the audience heard was an initial rendering of a tune as it was composed, followed by variations on the original chords and melody. New versions of the piece were created by the artist in the moment. Improvisation is the opposite of reading music. It was a spontaneous expression of brain neurons fired in tandem with the sonics of the heart and soul.
Jazz musicians and singers become instant "arrangers" and composers. A pop song or an old standard ballad might be performed as a samba. Whatever "spin" the player wants to put on a song is OK in jazz. A jazz artist is inventive, and will not sound like or play something like anyone else does. And, he will not play or sing a tune the same way twice.
Jazz performance is the antithesis of tribute classic rock.
With all the freedom inherent in playing jazz, how does it all come together without sounding like a train wreck? Like rock artists, jazz artists share a common body of music in addition to composing new tunes. In both genres, signals are used among the players to indicate where the song may be going. Players communicate with a look or a nod of the head. It's fun to note the non-verbal communication among jazz musicians. An audience can get absorbed into following the body language (including eye and head movements) of players. Musicians of all genres communicate this way when they are at the same level of proficiency. And sometimes, when players are "in the zone" they needn't consciously communicate at all.
I believe that once an audience is allowed into the subtleties and divergent nature of jazz and the interesting re-interpretation of familiar songs, they will find it quite fascinating to follow.
Rosemary Conte is a singer of jazz and great American songs, and a vocal teacher based in Matawan. She invites questions, comments, and suggestions at Rconte9@verizon.net