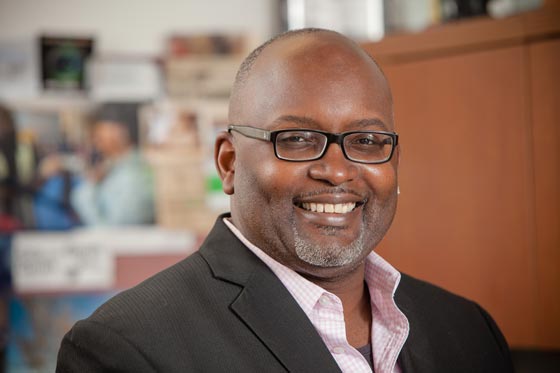 By Dw Dunphy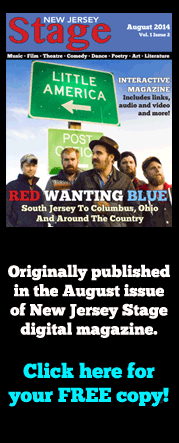 Sometimes unfortunate things happen for a reason, or so we're told. The brass ring that is so close to being grasped may not be the one meant for us. It is a comforting thought in moments of disappointment, but there are often far too few real-life examples to justify the shiny aphorisms. Here's one.
Eric Deggans is a respected media commentator for NPR as well as an accomplished journalist. His book
Race-Baiter: How the Media Wields Dangerous Words to Divide a Nation
brought Deggans to wide acclaim and to prominent television programs like the esteemed public television forum The Open Mind with Richard D. Heffner.
In mid-July, Deggans and fellow NPR correspondent Michele Norris discussed the impact of the music and film of
Prince's Purple Rain
, celebrating its unfathomable 30th anniversary in 2014. Deggans mentioned how the story of "The Kid" and "The Revolution" strangely mirrored his own dreams of pop stardom.
Most of us will not likely become NPR commentators or authors of social and media dissection. Yet, many of us have had the dream of becoming a music star. This is the story of how Deggans and Voyage, the band he was a member of, got to live out that dream and to be signed to the famed Motown Records label, and how there's never really such a thing as a "sure thing."
One key proviso: Deggans stipulated that, "These are my recollections only, without consultation from anyone else in my band or our management from back then. So it's basically what I knew then to the best of my recollection; others may have different memories."
How did the Voyage Band start out and what did you play?
I was the drummer, drum programmer and occasional backing vocalist. I was taking a class at Indiana University called the IU Soul Revue, where we put together a show through the African American Studies Department which showed off the history of black music. There, I met a bass player named James Strong; he had some other friends at the school who played other instruments and eventually we decided to form a band that we eventually called Voyage.
What was the process of putting together "Strange Situation" which was the band's initial regional hit?
In 1986, a few years after we formed, we were approached by students in IU's audio engineering program. They were helping with a charity project called Live From Bloomington. The idea was to record an album featuring one song each from a host of local bands, then show off the bands in a giant performance at two local nightclubs, sort of as a local version of Live Aid. We presented a new song for the album called "Strange Situation"; as I remember, it was basically a way for us to get this new song recorded for free, at a time when it still wasn't quite possible to equal the quality of a studio recording in your home or practice space. But when the charity record came out, "Strange Situation" was lead track on the album and it became a huge hit, earning lots of airplay on stations in Bloomington, Indianapolis and eventually across the Midwest. The charity album sold out and the success of the song revitalized the band's career, causing huge crowds of fans to come to our shows.
"Strange Situation" did well, and afterward, did the band pursue Motown? Did Motown pursue you? What was that like?
My understanding is that our management got an intermediary to get a tape of "Strange Situation" to an A&R executive at Motown. We were signed and given a small amount of money to record an album on our own, producing the record ourselves. (We had to change our name to The Voyage Band because there was already a French disco band which used the name Voyage.) We went to Chicago and recorded the album and created rough mixes of all the songs, with the hope that Motown would connect us with someone who could polish the final mixes better. But we kept getting the runaround from the company and eventually the whole world heard that Berry Gordy had decided to sell Motown to MCA. Eventually, almost all the acts on the label were dropped, except for a few big names. So our brief time as Motown Recording artists ended with no album or single release.
We were, of course, very disappointed. But we learned a lot in recording those songs and left the experience much more knowledgeable about the record industry than when we were signed. I had taken a couple of years off from college when the Motown deal happened, promising myself and my parents that I would return to finish my degree after following this dream as far as I could. So not long after the Motown deal ended, I returned to school and finished my journalism degree, earning my final three credits by correspondence while playing with the band in Japan. In mid-1990, I graduated college and moved to Pittsburgh to start work as a newspaper journalist; most of the other members of The Voyage Band moved to Los Angeles to continue their music careers not long after.
You spoke with Michele Norris about the parallels you felt about your own experience, and seeing that played out on the screen with "The Kid" and "The Revolution". What was it like watching Purple Rain when that feeling kicked in for you?
As I remember, I went to see the film with some friends from IU at a theater near my hometown of Gary, Indiana. I would later see it several more times, and liked the way life in a band was depicted. I was also a huge Prince fan, so seeing him reveal a little bit of himself in a storyline which seemed somewhat autobiographical was also a treat. There were several bands in Bloomington which competed for prime weekend slots at the two big local clubs in town, along with competing for lucrative work playing fraternity and sorority parties, so the film's storyline of competition for gigs felt like a slice from my life. And when "Strange Situation" turned Voyage into a local phenomenon, it felt a bit like we were living the story of the movie.
Obviously fate has served you well. How did you transition from "making pop music is my dream" to "I'm looking on to a different direction from here on out"? Do you still speak to members of the band or has everyone moved on to their new lives?
I came to college planning to marry my talents as a musician and writer by becoming a music critic. So I always felt my work in the Voyage Band was a great way to support myself in school, learn how the business works for my later career and have amazing experiences. Eventually, I knew that, unless the band had a significant amount of national success, I would leave the group to finish my studies and start my journalism career. If pop music had been my dream from the start, I would have chosen to be a musician for my career, as all my other friends from the band did. Most of us keep in touch; my friends from Voyage who are still musicians have worked with Burt Bacharach, LeAnn Rimes, Babyface, LL Cool J, Little Richard, Kenny Rogers and many other great artists. And we were part of a generation of musicians who came through IU in the 1980s that includes names like Chris Botti, Kenny Aronoff, Bob Hurst, Shawn Pelton, Crystal Taliefero, Everett Bradley and many more. So I feel like I'm part of a great musical legacy, even though my own time as a professional musician was relatively short. I also still play drums, and have added bass guitar and singing to my skills, performing around the Tampa Bay, Florida area with a variety of musicians in my spare time.