By Rosemary Conte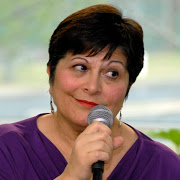 The copyright infringement case of James Damiano vs. Bob Dylan eclipses the conflict between Pharrell Williams, Robin Thicke and the Marvin Gaye Estate, which was settled relatively quickly. Bob Dylan's alleged stealing of James Damiano's songs and the law suit may be the most controversial story in the history of Rock 'n Roll. The Damiano camp says it's been hidden from the public by the mainstream press for over 20 years.
That will change if and when there is a public showing of a documentary film called, "Eleven Years: --- Bob Dylan's Stealing of James Damiano's Songs," presumably made when the law suit was eleven years old.
Damiano claims to have copyrighted his songs and submitted them in the 1980s at the request of executives of CBS Records, now owned by Sony. He sued, he said, after he heard his words and music on Dylan's 1989
Oh, Mercy
album and in 1990 on Dylan's
Under the Red Sky
album.
Point of interest: Damiano, from Budd Lake, NJ, auditioned for the legendary CBS Record producer John Hammond, Sr., who influenced the career of Dylan, and after that, Damiano filed the copyright infringement suit against Dylan and Sony Music Entertainment, Inc. in Federal Court in Camden, NJ. The ongoing litigation has cost many millions of dollars, and in 22 years there has been no countersuit or other legal response by the defendants. Maybe they thought that if they ignored him by not countersuing, Damiano would just go away.
There's been not a peep from Dylan/Sony---that is until March 13 of this year when they became aware of the documentary film and had their lawyers send Damiano a letter threatening court action if the film, which contains "controversial discovery," is shown.
Damiano feels it's ironic that Dylan was awarded the Presidential Medal of Freedom by President Obama while utilizing a "Gag Order" on him that designated all discovery materials including videotaped depositions that incriminated Dylan.
It's a fascinating case. You can read about it all over the web, and read the actual letter from the Dylan/Sony attorney here:
http://tinyurl.com/pbbk8y2
. The e-book info, "The James Damiano Story" is here:
http://tinyurl.com/n8a7byz
By the way, Paul D. Greene, musicologist from Pennsylvania State University testified in an affidavit that he compared Damiano's song called "Steel Guitars" and Dylan's "Dignity" and found them strikingly similar.
I think all this fuss about works of art being too much like others is fundamentally invalid…maybe even stupid. Laws are created without awareness and appreciation of the fact that artists, like all other people, are influenced by everything they have experienced with their five senses. There is no escaping unconsciously dipping into the cache of another artist's work. I analyze my own songwriting all the time, and invariably hear references to other compositions. Unconscious homage. And I'm careful. I know when I should abandon a phrase, quit a work-in-progress and move on.
By contrast, look at Billy Joel's songs, and Barry Manilow's. Their's was a conscience and deliberate stealing of classical themes for many of their hits. Lucky for them Chopin's estate is long gone and they can mine the public domain for as long as they can hum a tune!
originally published: 2015-04-20 11:27:43